MU Legend Overview Of All Classes And Skills
mulegendzen
Date: Nov/27/17 01:46:26
Views: 2915
MU Legend - prequel MU Online. Webzen want to tell the story of the characters that were mentioned in the script MU Online. Events unfold 1000 years before the original. Players will learn why Kundun was resurrected as the Lord of Darkness. The plot part of MU Legend begins with the fact that Ikarus could not stop the resurrection of Kundun, and to solve the problem sent the heroes to the past. During a time travel, they lose their memory. On the way to the return of memories and the mission, adventurers have to overcome many challenges. The role of these characters is reserved for players.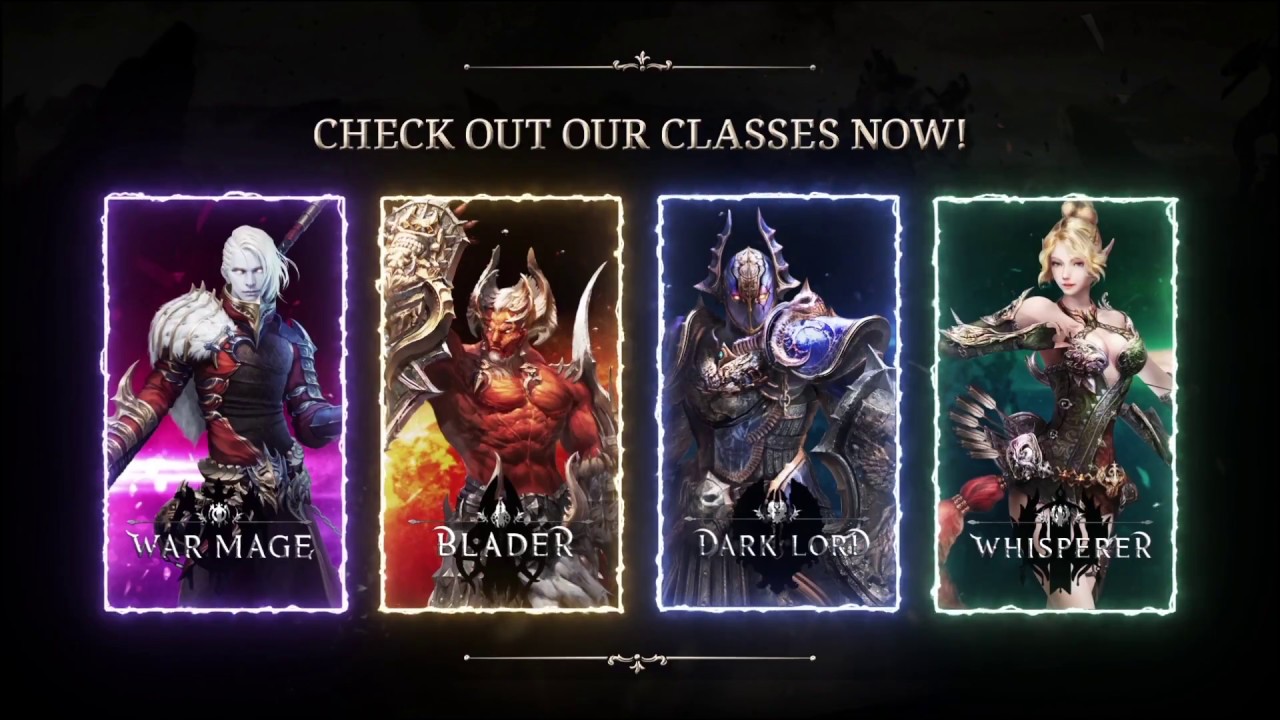 The developers abandoned the traditional scheme of "trinity" and fixed roles. The first and second Korean CBT were represented by 4 classes (Dark Lord, Whisperer, Blader, War Mage), each of which can be played both solo and in a group. The fifth (Emphasizer) and the sixth class (Black Phantom) are in development.
Customization of skills and items will allow players to create unique characters. For example, Dark Lord usually uses a two-handed weapon and can act as a powerful DPS character. At the same time, he can equip a magical weapon that has a healing effect, which will allow him to become a tank and passive physician.
In MU Legend there are epic dungeons of extreme complexity for high-level players. They are recommended groups of 5 people. The individual role and build of each character in them is extremely important. As the pumping proceeds, players will receive points that can be distributed among the parameters. The maximum number of points is 60. The maximum level at the moment is 65. At level 65, players have 20 skills, of which only 7 can be active at the same time.