MU Legend: The Spellbinder Arrives On March 20th
mulegendzen
Date: Mar/02/18 13:11:44
Views: 1785
The Spellbinder, a support mage, is the fifth class of MU Legend
WEBZEN, has announced that the Spellbinder expansion for its ARPG MU Legend will arrive on March 20, 2018.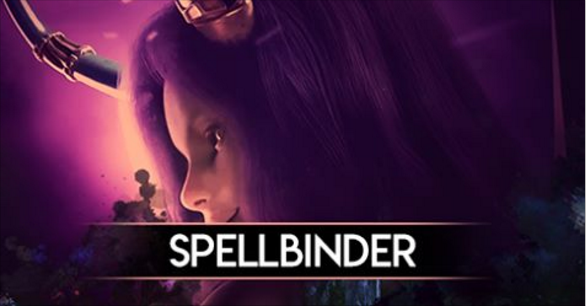 The Spellbinder is a support magician who uses psychic power to attack enemies with levitating swords and throwing weapons. Playing an important role in groups, is a specialist in crowd control and has skills to confuse enemies and help allies, but also defends himself in 1v1 matches. With strong mid-range attacks and mind control spells in its arsenal, the newer Spellbinder class brings a unique set of skills that will complement those of existing characters in MU Legend.
The Spellbinder update will also bring a host of new features to the game.
• A completely new dungeon, "Lupa's Ancient Library", will offer a new challenge to players with more level.
• New daily quests for Room of Duty will be available, while others will award Dukan's Proofs that will allow all classes to complete 2 sets of armor: helms, tops, bottoms, shoulder armor and shoes will be offered by the mission's daily merchant. .
• The achievement rating will also be increased, and players can expect to obtain rewards such as Traces of Destruction, Hero Tokens, trophies and magic gems.
• New crafting recipe will be introduced along with a new section in the inventory for players to store their items and ingredients.
• Season Mission system for the Faction War, bringing a new rewarding and competitive feature for the GvG. As an example, the battlegrounds of the guilds have been adjusted to hold 8 guilds per disputed territory. New strategies will be needed to conquer consecutive territories, and a new Faction War ranking system will be displayed in real time.
To accompany the Spellbinder update, a series of events will be implemented in which all players can obtain free items and useful rewards.
In addition to the announcement of Spellbinder's release date, Dennis Czybulka, COO of WEBZEN Dublin, commented on the official release of MU Legend:
"MU Legend's official release is set to happen later this year. While an OBT is often considered an official release, this period is more of a stepping stone in the life of a game. With the Spellbinder expansion and numerous other important updates in store for 2018 (including new continents, new dungeons, a new level cap and gear), MU Legend is well on track to hit all its development goals in the run-up to the official release."