Get Ready For MU Legend Open Beta And Its Minimum Requirements
mulegendzen
Date: Aug/06/17 23:44:17
Views: 1472
There is little left for MU Legend to enter its Open Beta phase, more specifically this phase will take place in September, so you can register. If you do not know what MU Legend is going to be tranquil from mulegendzen.com, we are going to reveal everything that you will find in this new delivery of this well-known video game.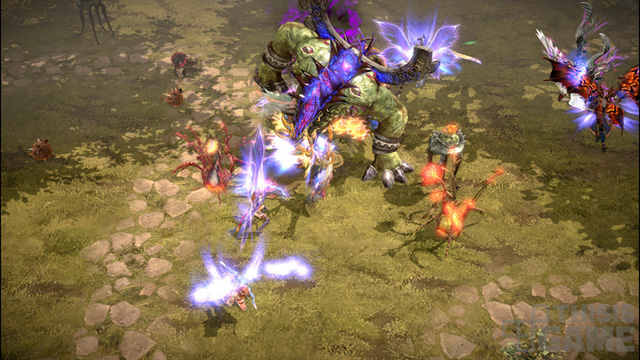 It's been 16 years since the video game MU came out and was known in the world of role-playing games. This new delivery, according to the company, we back to a previous time where even Kundun had not dominated the MU world. With the classic elements that secured Mu Online this new delivery delves more into the user experience. We will encounter hordes of monsters to hunt with the various existing classes. With new maps where we can camp at our own pace.
Well you decide to create your guild or join one with the passage of time and as the guild progresses you can get different advantages like having your own ship. In addition you will have the classic pets of MU Online with a renewed look and an endless number of jewels to be obtained.
But what's really important in MU Legend is that, whether you're a veteran as a new player, your line of learning will quickly dominate the mechanics of the game. This will be thanks to the depth of the argument that sustains the history of this great game.
We will find 4 classes of characters: Dark lord, War mage, Whisperer and Blader. Each of them with different abilities which we can use as much (PVE) against monsters as in PVP. The maximum level of each character will be level 65 but thanks to the soul level the personalization of each character will be brutal. This is because the maximum level of soul will be 500 and we must remember that this parameter is in charge of modifying the statistics of our character: Bonus, Attack, Defense and Support.
Minimum Requirements for MU Legend
Operating System: WinXP SP3, Windows 7 (32-bit)
CPU: AMD Phenom 2 x4 / Intel Quad Core
Memory RAM: 3GB of RAM
Video Card: Radeon HD4850 / Geforce 8800GT
Hard Disk Space: 25GB
Direct X: 9.0c